Ex-Caps coach Todd Reirden's house SOLD to private buyer for a record-setting sales price
Next Move Nation's Capital Managing Partner, Jordan Stuart sets record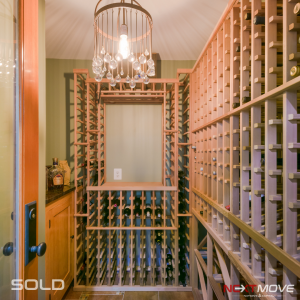 Next Move Nation's Capital is the go-to real estate firm for a growing number of Washington sports figures.  The latest is former Washington Capitals Head Coach Todd Rierden whose Falls Church mansion recently sold for a record-setting $2.15 million.
Built in 1997, the 4,060-square-foot mansion has six bedrooms and eight baths and is an entertainer's delight  The new owners are enjoying the exquisite features such as an industrial Chef's Kitchen, heated pool, three-car garage, exercise studio game room and a temperature-controlled wine cellar. The home was formerly owned by talk radio host Elliott Segal of DC101's Elliott in the Morning.
Jordan Stuart, Managing Partner at Next Move Nation's Capital handled the sale.  Stuart also sold the home of renowned soccer star Wayne Rooney.
Stuart says home sales for sports figures is becoming a specialty of Next Move Nation's Capital.
"We make it easy and hassle-free," Stuart says.  "Like other leaders, sports stars are busy people who look for trust and reliability in their business dealings. We think of ourselves as a business partner whose job is to deliver maximum profit with minimum interference with their daily lives."
---
Next Move Nation's Capital serves real estate buyers and sellers in Washington, D.C., northern Virginia and Maryland.  When you need a professional who knows the market, contact us.
Next Move | Nation's Capital        The Luxury Real Estate Professionals